José-Luis Sierra-Rodríguez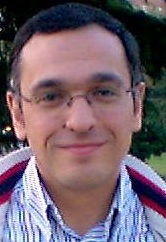 José-Luis Sierra-Rodríguez has got BSc. and MSc. degrees in Computer Science from the Universidad Politécnica de Madrid, and a Ph.D in Computer Science from Universidad Complutense de Madrid (Spain). Currently he is an Associate Professor at the UCM's Computer Science School (Software Engineering and Artificial Intelligence Department), where he leads the ILSA Research Group.
His research is focused on the development and practical uses of computer language description tools and on the language-oriented development of interactive and web applications in the fields of digital humanities and e-Learning.
Prof. Sierra has leaded and participated in several research projects in the fields of digital humanities, e-learning and software language engineering, the results of which have been published in over 100 research papers in international journals, conferences and book chapters. He serves regularly as reviewer / PC Member for several international reputed journals and conferences. He is a Spanish MC Member in the EU COST Network INTEREDITION and he is a member of the standardisation AEN /CTN 36 committe of AENOR.